home

St George page


Jaques 4.8" (124 mm) weighted St George

This massive set weighs 2 kg. It is not signed, but is identical to a signed clubsize set, belonging to Jon Crumiller.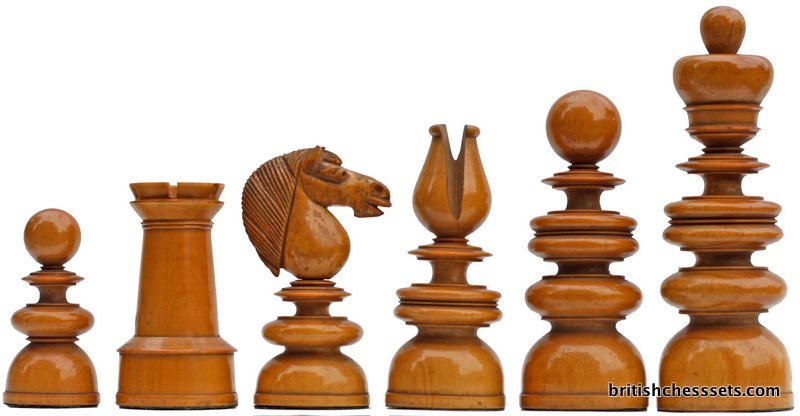 Jon's set is signed J.Jaques.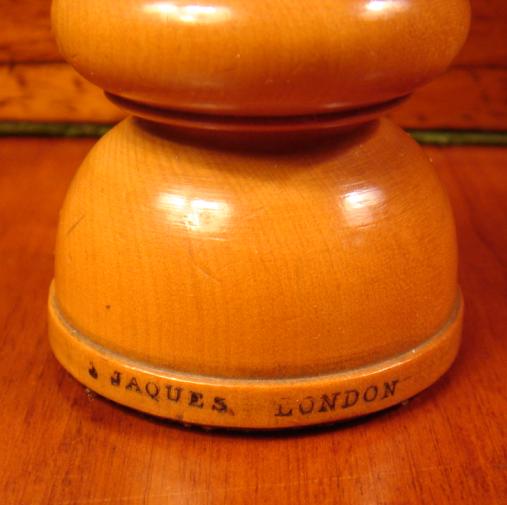 The signature from Jon's set. Below, my set, the upper in each case, is compared to Jon's.
The sets are identical except that the hemispherical bases of my pieces are elongated to accommodate
the heavy lead weights. The set was clearly designed to be weighted.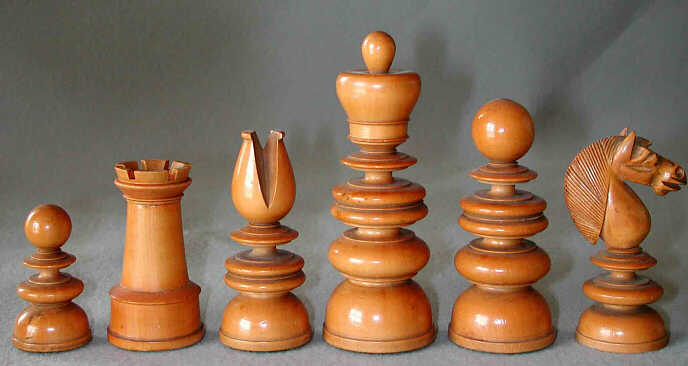 The set is housed in a Carton Pierre box. I do not know whether it is original to the set.




Box top.





Box front.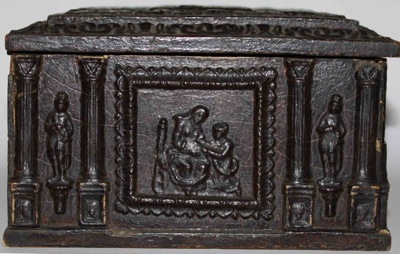 Left hand side.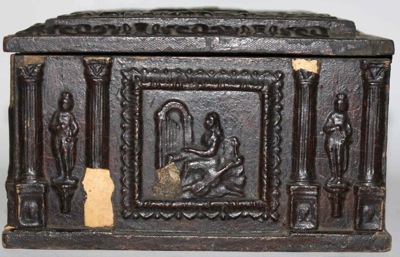 Right hand side.